<
Farnborough Lions School Choir Competition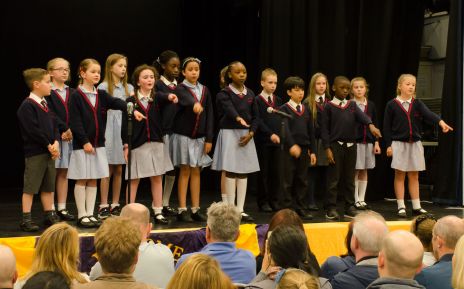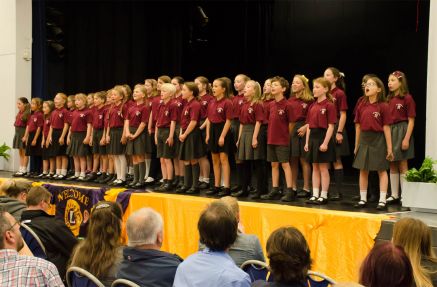 The winning choir from St Bernadette's School (left) and St Michael's (right) sing 'Roar' coming in a close second place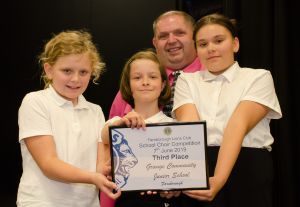 Five School Choirs from throughout the Rushmoor area have taken part in the annual Farnborough Lions Club School Choir Competition at the Samuel Cody Specialist Sports College.
Performing to an audience of over 350 parents, friends and supporters the choirs from The Grange Community School, The Manor Junior School, St Bernadette's School, St Michael's School and Televera Junior School sang sequences of 2 songs each in a variety of styles.
The winners were St Bernadette's School, Farnborough with St Michael's School, Aldershot coming a close second.
The Grange Community Junior School, Farnborough were 3rd and joint 4th were The Manor School, Farnborough and Talevera Junior School Aldershot.
While the Choir Competition brings Rushmoor junior schools together is a friendly competition, it is also an important fundraiser for Farnborough Lions Club.
The Lions support a wide variety of community work both locally and on a national scale. This event has raised a magnificent £728 for the Lions Charity funds. Our sincere thanks go out to the choirs taking part and the schools for their outstanding support.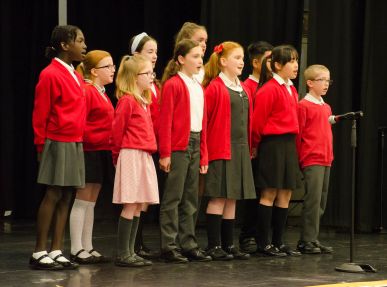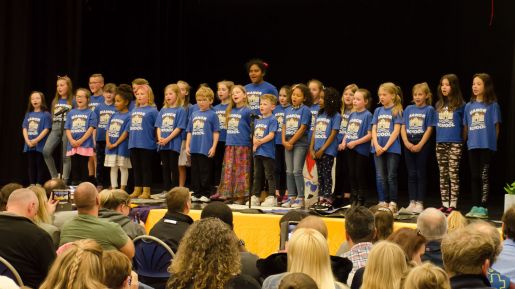 The Talevera Junior School, Aldershot (left) and The Manor Junior School, Farnborough (right) came in joint fourth place.