Farnborough Donkey Derby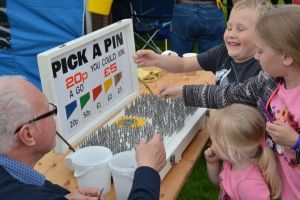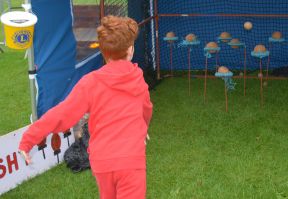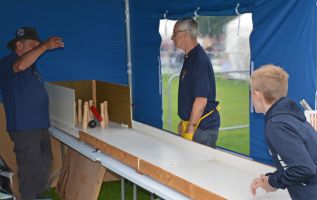 This was our first outdoor fund raising event of the year with the coconut shy, skittle alley and pick a pin games. During the annual late Spring Bank Holiday event Farnborough Lions raised a magnificent £280 for their work within the local community, nationwide and for Lions International projects worldwide. Our thanks to the generous people of Farnborough for their support.

So what is this fundraising for, where does the money go?
Farnborough Lions object is to help those in need in the local community, nationally and worldwide with a mixture of practical help and financial support.
Our projects and donations in the last year have included:
Replacing an unsafe doorstep for an elderly partially disabled pensioner so he is no longer housebound.
Distributing non perishable foodstuffs to the Vine Centre for homeless young people in Aldershot and soft toys and books to Frimley Park Children's Ward at Christmas.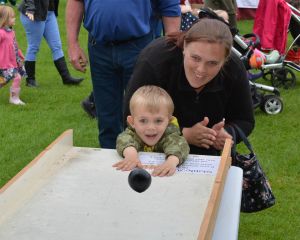 Providing catering at a Christmas Party at Parkside - Aldershot & District Learning Disability Centre.
The Lions Community Store - a project that recycles quality used furniture, domestic appliances, household goods and clothing to local families in dire need.
The Farnborough MS Sufferers Therapy Group.

Rushmoor & Surrey Heath Community First Responders.
Lions International Water Aid in Ethiopia and Eye Camps in Ghana projects.
Our thanks go out for the generosity and support given by the people of Farnborough at events like the Donkey Derby and our twice a year Quiz Nights to enable us to give this support.
If you would like to find out more about how Farnborough Lions help the Community call Iour secretary on 01252 665804 or follow us on Facebook or click here to contact us.