Summer Fun in the Sunshine at Lions Funfest 2022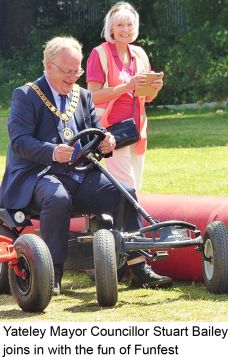 The sun shone on local Lions and more than 800 guests at the end of June when they organised their annual Summer Funfest at Yateley Manor School. It was a free fun packed day for people with disabilities, their families and carers.
Eighty Lions and volunteers from Lions Clubs in Farnborough, Aldershot, Fleet, Hart, Hook & Odiham and Loddon Valley ran the event by contributing costs so it was free for over 800 guests.
There was music, dancing and fun, for people of all ages and abilities with bouncy castles, giant slides, roundabouts, pedal karts, donkey rides and lots of Lions sideshows as well as the Lions BBQ.
Attendees came from the local area and from as far afield as the south coast. They all had a great time letting the the Lions know on the day and on social media. One said "Thank you so much for your time and efforts. The children and adults had such a wonderful time and the Lions were so lovely, patient and understanding that it made the day even more special".
Another added "A fabulous time was had today, we actually ran out of time to do it all! Everyone manning stalls, foods and drinks were so kind and pleasant. Thank you. Just to see the smiles on the children's faces shows how much this day was needed by these wonderful families."
For more Funfest pictures click here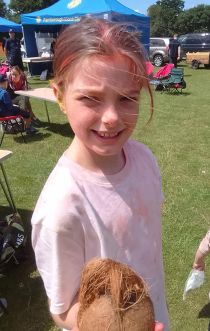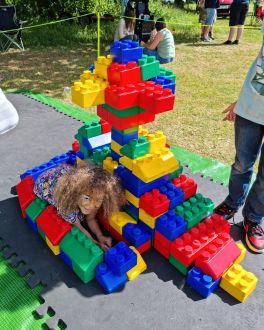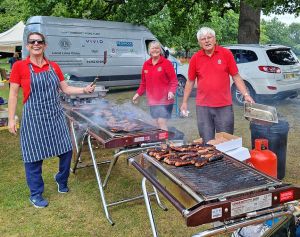 For more Funfest pictures click here