Farnborough College Minibus Project is Completed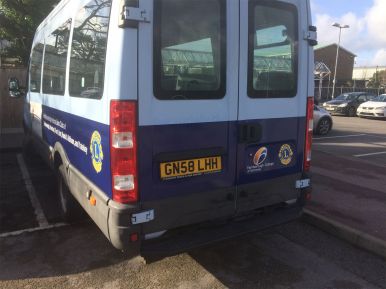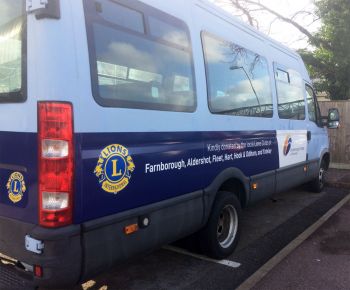 We are pleased to see the resplendent new paintwork on the Farnborough College of Technology minibus purchased in 2019 by the Lions Clubs in the local area of Rushmoor and Hart for the Foundation Studies Department.
The Lions Clubs of Farnborough, Aldershot, Fleet, Hook & Odiham, Hart and Yateley & District banded together with student parents to buy the minibus to transport foundation studies students with special needs to companies and work venues throughout north east Hampshire and Surrey. This gives them work experience to improve their employability skills, independence and confidence.
In the last few weeks a local bodyshop has added the signage to complete this very worthwhile project which helps with the educational needs for young people throughout the area.
As a thank you to the local Lions Clubs Farnborough College Media Studies Department made a video to illustrate how this minibus has opened up these new opportunities. Press the video icon below to view and the square full frame icon to enlarge the video image.