Parkside Party 2018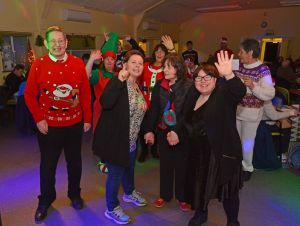 For many years Farnborough Lions have enjoyed close links with the Parkside Centre in Aldershot. Members of Farnborough Lions Club helped to build the special needs centre over 40 years ago.
Since then Farnborough Lions have helped put on the Christmas Party for the Gateway Club every year. More recently we've welcomed the help from Aldershot Lions Club since they formed 6 years ago.
These pictures capture some of the atmosphere from what was a great evening at the 2018 event.
Altogether we catered for over 50 members of the Gateway Club. This made a great start to their Christmas festivities.