Farnborough Classic Motor Vehicle Show 2018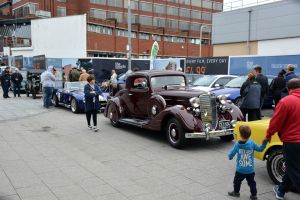 At the end of April 2018 we saw 70 vintage and classic motor cars, military vehicles and motor cycles stretch the length of the Queensmead Shopping Centre in aid of the Frimley Park Hospital Stroke Appeal.
Farnborough Lions second annual classic motor vehicle show was voted a great hit by the public who came out in their thousands to view the magnificent collection and generously support Frimley Park Hospital Stroke Appeal.
Although admission to the event was free, the people of Farnborough and surrounding district were outstanding in their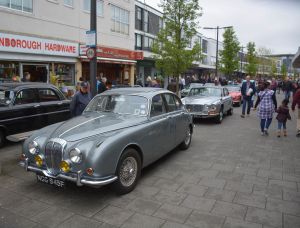 support enabling the Lions to raise £1,600 for the Hospital Stroke Appeal and £466 for the Lions welfare funds to help good causes within the local community.
Visitors were able to have the drive of their lives in the ultimate Grande Prix experience in the 10 Formula One Driving Simulators in the former Blockbusters premises. Lion President Mike Edwards said "We would like to especially thank Classic Race Simulators for running 10 Race Simulators in the former Blockbusters premises in Princes Mead. All in aid of the stroke Appeal"
Amongst the cars on display was a Tesla Electric Supercar which was won for a weekend in our superraffle.
Our thanks go out to the classic car owners who travelled from throughout the south of England to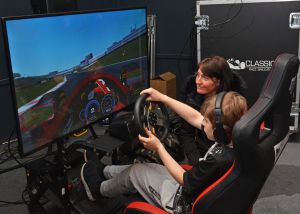 attend, The Meads Shopping Centre, Rushmoor Borough Council and BMW.
The simulators in Princes Mead where drivers sat in vintage 1960's racing cars such as Lotus, Cooper, Maserati etc. driving round Brands Hatch were a great success generating almost £300 to the Stroke Appeal.
We are really indebted to Jim Hill from Classic Race Simulators for donating his expenses to the appeal.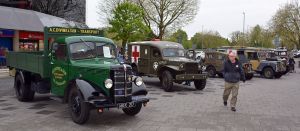 .