Lions Community Store Display in Farnborough & Fleet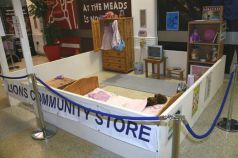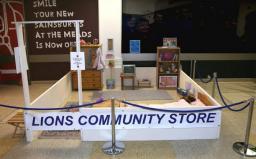 This display has been shown from at various locations in Rushmoor and Hart to demonstrate the work of the Lions Community Store which was set up by the Lions Clubs of Farnborough, Fleet, Hart, Hook & Odiham and Yateley.
A large number of people have taken the opportunity to visit the display, to take leaflets giving more details about the workings of the store.
The aims of the store are briefly summed up below:

The mission of the Community Store is to recycle redundant household goods, appliances, clothing etc. to benefit genuinely needy people in the area we serve, and thereby reduce the unnecessary waste to the advantage of the environment. At the same time it provides valuable work experience and skills development for many of our volunteer helpers.
Every month the Store receives over 300 requests for household items, bedding and clothing, which are generously donated by members of our community.
At this time the Lions Community Store has reluctantly closed due to staff shortages during the pandemic.
Re-visit this page to check for update on opening.
Click here to see full details of the Community Store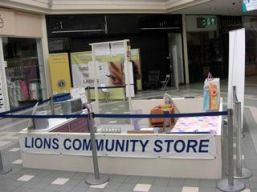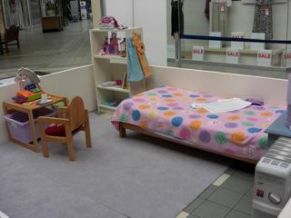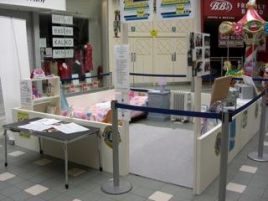 Further display pictures taken at the Hart Centre in Fleet.