Farnborough Lions Information Day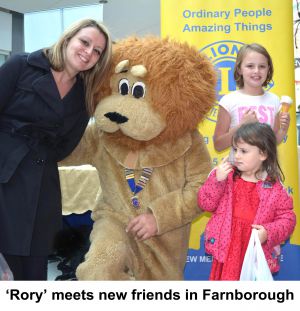 We had a great time meeting shoppers in Princes Mead on Saturday and talking about what Farnborough Lions do in the community?
If you didn't get chance to stop and talk to the Lions, but would still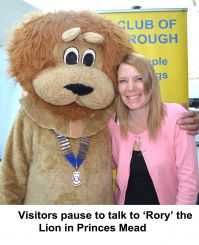 like to find out how you can help in the community click here to make contact.
Behind the fun of meeting people, Farnborough Lions are busy helping others in the community. Recent example include providing a state of the art blood pressure monitor for a Farnborough Medical Centre and donating a mobility scooter to a local Mum, who through her disabilities could not go out with her children. Now she is able to enjoy the fresh air, play areas and parks in Farnborough with her family and the freedom this new mobility allows.
Follow this website and our Facebook and Twitter pages for updates.

To find out more about Farnborough Lions call Ian on 0845 833 4345