Think Ford help those in need in our local community at Christmas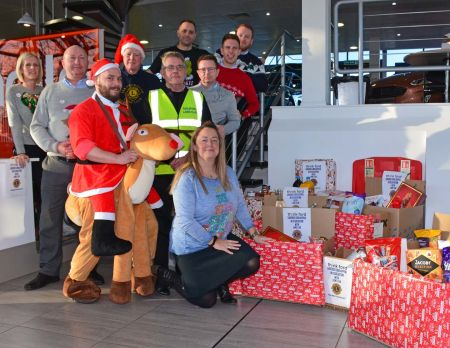 Pictured here are the staff of the Think Ford motor dealership in Farnborough with members of Farnborough and Guildford Lions Clubs.
For the second year running Think Ford in Farnborough and Guildford have co-ordinated Christmas Food Collections in the 7 car showrooms around this area in their Shoebox Appeal. That has resulted in a large amount and variety of non perishable and long life food being donated to the Lions Clubs who distribute it to those in need within their community.

Guildford Lions Club use their share towards the 150 hampers they donate each Christmas to the elderly, lonely and needy.

Farnborough Lions have for many years supported The Vine Centre in Aldershot who provide shelter, hot meals, advice and practical help to homeless young people in the Rushmoor area. The Farnborough share was donated to The Vine Centre to support vulnerable young people throughout Rushmoor during the cold winter weather.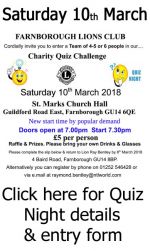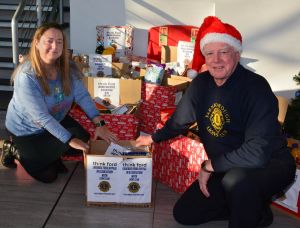 Although we live in what is perceived to be a very affluent part of the country there are areas within our community where hunger and hardship is a reality. Lions Clubs work towards eradicating these problems so we are very grateful for the help and generous support given by the customers and staff of Think Ford in Farnborough, Guildford, Basingstoke, Bracknell, Newbury, Reading and Wokingham.
More information about Farnborough Lions activities is also available on our Facebook Page or phone 0845 833 4345