School Choirs of Rushmoor sing with pride
For details and pictures of Farnborough Springtime Classic Motor Vehicle Show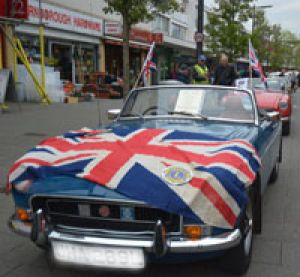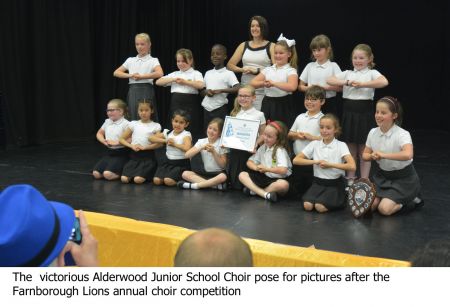 For the full picture gallery click the picture above.
Five School Choirs sang their hearts out at the 2017 Farnborough Lions School Choir Competition at the Samuel Cody Specialist Sports College in June.
Nearly 100 children from the choirs of Alderwood Junior School, Grange Community Junior School, Manor Junior School, St Bernadette's School and St Michael's School sang a range of traditional, contemporary and uplifting songs during their 10 minute performance slots in front of an audience of nearly 300 parents and school supporters.
"This is the fourth school choir competition Farnborough Lions have held said Lion President Mike Edwards. We feel so privileged to host this event with so many talented choirs from the Farnborough area"
First time participants Alderwood Junior School Choir were the winners with St Michael's School coming in as runners up.Third place went to St Bernadette's School. The Manor Junior School and the Grange Community Junior School were highly commended.
For a full gallery of pictures from this event click the picture at the top of this page.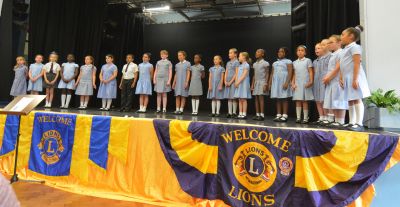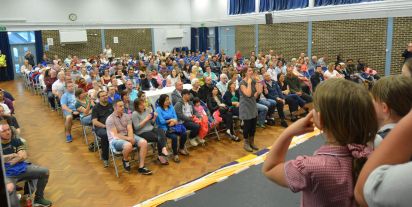 More information about Farnborough Lions activities is also available on our Facebook Page
or phone 0845 833 4345