Lions Funfest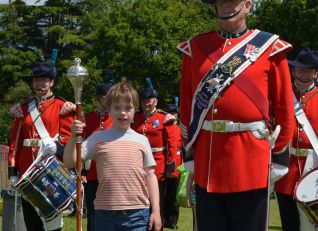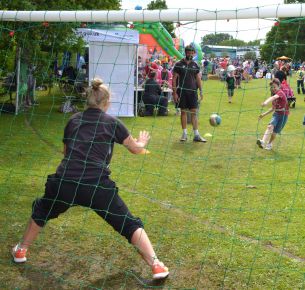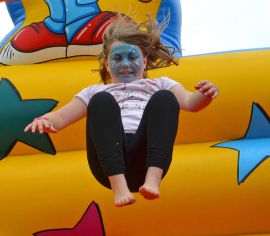 The traditional last Sunday in June saw the annual Lions Funfest take place at Yateley School.
The Lions Clubs of Farnborough, Fleet, Hart, Hook & Odiham, Loddon Valley, Yateley & District and Fleet Branch Clubs Aldershot and Sirius held a festival of fun for people with disabilities from throughout the south of England. This unique festival of fun is free of charge and caters for people of all abilities and their families to allow them to actively take part in donkey rides, train rides, bungee bouncing, fairground rides, face painting, coconut shy, practicing circus skills and much more.
They were also able to watch and take part in marching band displays, belly dancing and join in with an Elvis impersonator. The Farnborough Lions
coconut shy and table skittle alley was popular, especially with wheelchair users. Altogether 550 participants took part travelling from as far afield as south Oxfordshire to take part in this special event. Our friends from Hendon Lions Club also came along to help as they have for a number of years run a similar event, modelled on this Funfest. Click on the link box above right to see a full gallery of images.